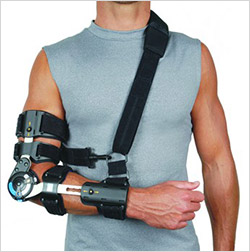 Benefiting from our proven, patented technologies, Innovator X, with extending struts, can help improve patient outcomes. With superior comfort, clean aesthetics and the most user-friendly hinge in post-op bracing, Innovator X was designed to increase patient satisfaction and compliance.
Product Highlights
OneTouch button enables easy release for slide-to-size length adjustments
Easy-to-use Innovator hinge makes flexion and extension adjustments simple
Sensil® silicone padding on straps reduces migration for an improved fit and increased stability
Malleable aluminum cuffs allow customization for increased fit and support
Indications for Use
Post elbow surgery: elbow reconstruction, ligament and tendon repairs, surgical repair of a fracture and biceps repair
Stable fractures
Mild to severe soft tissue injuries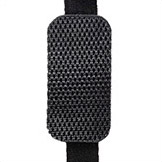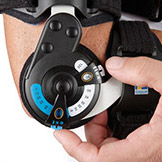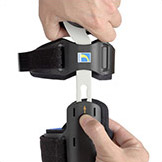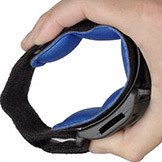 Reimbursement varies according to your insurance coverage –
Learn About Our Simple 3-Step Insurance Process!