Cryotherapy devices are recommended by Orthopedic physicians and Rehab professionals. They are a safe, affordable and effective way to reduce pain and swelling due to surgery or accident trauma. Speak with your doctor about prescribing a cold therapy machine for you.

Bio Cryo Compact is convenient, quiet and easy-to-use, delivering cold therapy when and where you need it. The single flow setting and easy fill instructions make this motorized device perfect for use in the clinical setting, or home.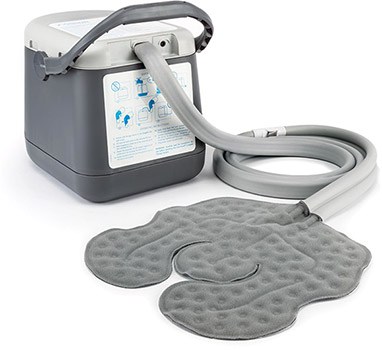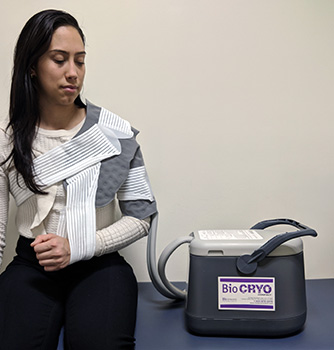 Indications
For cold therapy pain relief, as needed
(The Bio Cryo Compact unit is a class 2 Medical Device as determined by the FDA. This product must be prescribed by a physician and Bio Cryo Pads must never come in direct contact with the skin.)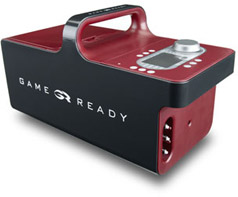 Where elastic bandages, messy ice packs, and other alternatives offer limited customization, the accelerated recovery system from Game Ready™ allows you to easily adjust pressure, manage temperature, and select treatment time settings—with just the push of a few buttons and the twist of a dial. Now you can simply and simultaneously apply active cyclical compression (also called "intermittent compression") and controllable cold therapy to help speed the body's natural healing processes. Safe, effective and non-narcotic method to treat post-surgery pain and edema.