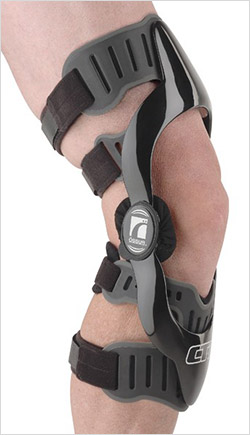 For the highest level of support and protection, the proven technology behind the classic CTi ligament knee brace is available with off-the-shelf convenience. Outfitted with anatomically-correct Accutrac hinges and flexible cuffs and buckles, the rock-solid CTi carbon frame provides a rigid exoskeleton that stabilizes the knee joint. Breathable liners coated with bio-inert Ossur Sensil® Silicone ensure CTi OTS remains properly positioned on the leg, for optimal functional benefit.
Indications for Use
ACL, MCL, LCL, PCL, rotary and combined instabilities
All activity levels
Standard model for medium to high impact levels
Pro Sport model for the highest impact levels
Product Highlights
Total Support System™ provides support for ACL, MCL, LCL, PCL, rotary and combined instabilities
Hand-laminated, carbon composite frame construction supplies true rigid support
Frame shape is low-profile and contours to the leg, making it suitable for a variety of physical activities
Anatomically-correct Accutrac™ hinges with extension stops track the natural movement of the knee
Proprietary Sensil® padding is comfortable and reduces migration
Skin-friendly SensEdge overmolding on buckles and subshell improves comfort and eliminates pressure points
Flexible subshell and Adjustable Tibial Strap (ATS) capture the tibia and allow adjustments in hinge depth for a more customized fit
Constructed from non-corrosive materials, enabling use for water sports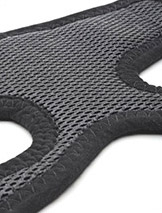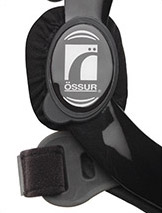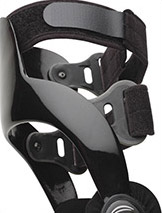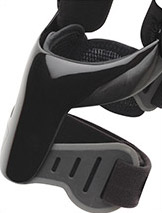 Reimbursement varies according to your insurance coverage –
Learn About Our Simple 3-Step Insurance Process!