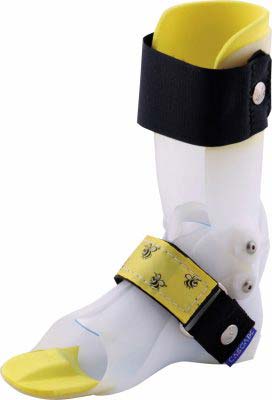 A custom-fabricated, articulated orthosis with straight or dorsi-assist Tamarack hinges. This two-part brace has a flexible polyethylene inner liner for comfortable foot alignment, combined with a plantarflexion block posterior upright.
Indications
Need medial and lateral stability to help control excess pronation or supination.
Exhibit strong excess plantarflexion or knee hyperextension.
Would benefit from dorsi-assist during swing phase.
Key Features
Custom fabricated from cast
Fully integrated padding
Thin polyethylene inner liner
Posterior upright features standard PF stop block
Straight or dorsi-assist hinge
Defined plantar surface contours
Videos