Cryotherapy devices are recommended by Orthopedic physicians and Rehab professionals. They are a safe, affordable and effective way to reduce pain and swelling due to surgery or accident trauma. Speak with your doctor about prescribing a cold therapy machine for you.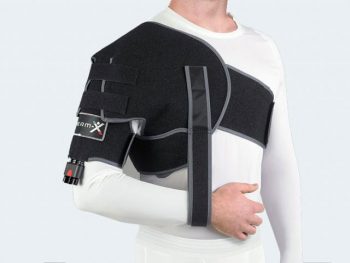 COLDER THAN MOST – EVEN ICE MACHINES!
The temperature you want is the temperature you get. With digital control, you can set a specific temperature and repeat it cycle after cycle, unlike Ice Machines that lose their cool as the ice melts.
COMPRESSION = CONTACT
Aside from compression's clinical benefits, compression enhances thermal transfer. The Bio Cryo Therm-X has five compression settings that ensure the Garment's thermal zone stays in contact with the patient to deliver therapeutic temperatures.